The government has revealed how this year's Madaraka day celebrations will be held.
Through a notice issued on Tuesday May 26, 2020, Interior Permanent Secretary Karanja Kibicho says mechanisms for virtual celebrations of Madaraka Day from State House, Nairobi have been put in place.
The June 1 celebrations will start at 8am and will culminate in the live address from President Uhuru Kenyatta.
The government said the step has been taken in order to observe the measures given by the Ministry of Health to curb further spread of the virus.
The 57th National Celebrations will be streamed through all local media houses and also through online platforms.
Kenyans have been urged to stay at home and follow up the event on local radio and TV stations.
The event will be packed with entertainment and documentaries that highlight Kenya's culture and development milestones.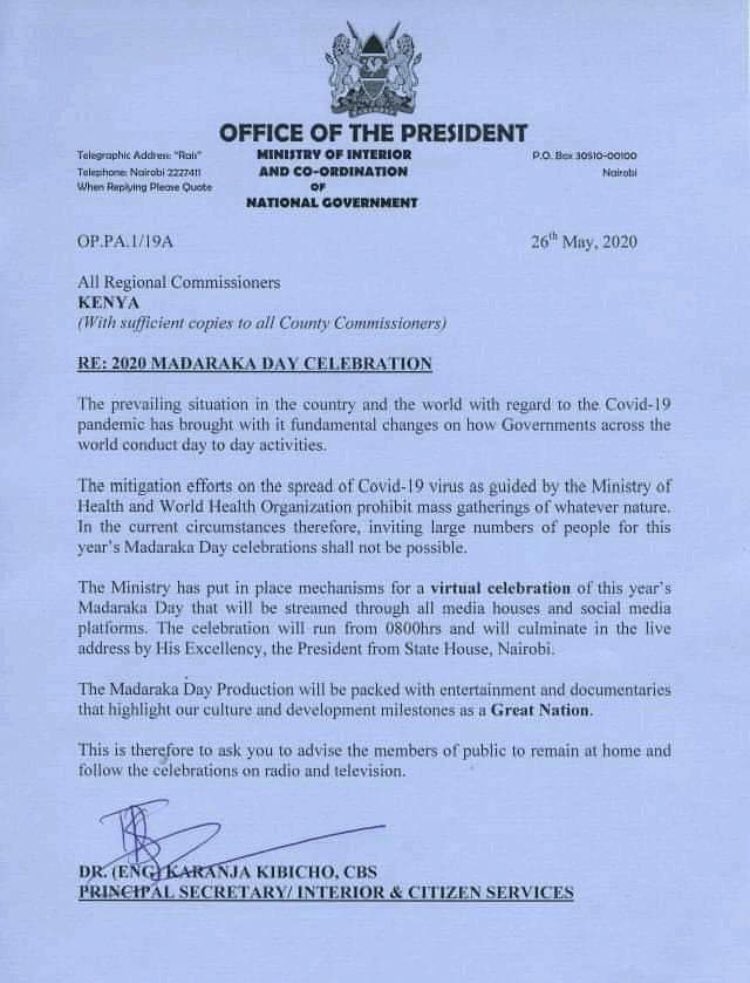 Kisii county had been scheduled to host Madaraka Day celebrations before the virus struck the nation.