A Kenya Revenue Authority (KRA) manager, Joseph Gikonyo. and his wife Lucy Kangai have been granted Ksh5 million cash bail each in a tax evasion case.
The couple were arrested on Monday, 29th June, 2020 for allegedly evading tax amounting to Ksh38 million.
They have since 2016 been in and out of the Anti-Corruption and Economic Crimes Court at Milimani, Nairobi, over how they acquired Ksh597 million between 2010 and 2015.
In 2018, the EACC filed a suit seeking to have Mr Gikonyo, his wife and their company surrender their allegedly ill-gotten wealth to the State.
The anti-graft agency insists that Mr Gikonyo used his position as a KRA manager to swindle public funds and evade taxes.
According to a statement issued by the EACC in Nairobi on Monday, 29th June, 2020, the two were picked up after an inquiry into the allegations was concluded.
The EACC had obtained court orders to freeze his wealth estimated to be worth Ksh650 million then. His wife is a co-director in their company, Giche Limited.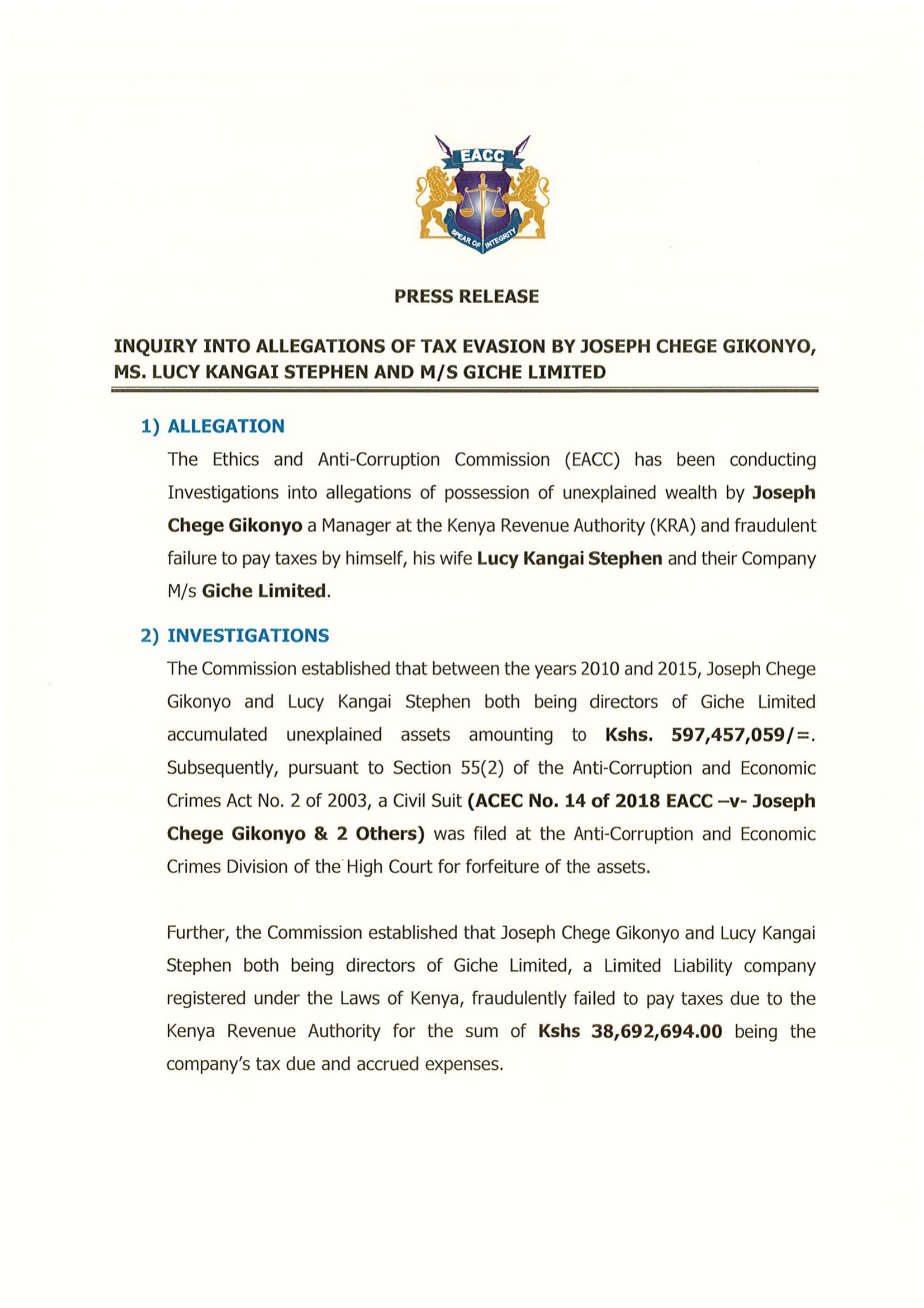 Do you have any fascinating, funny, intriguing, troubling or inspiring story that you would wish to share? Please email us at: info@litkenya.com and we will publish it on Litkenya.com