A crisis is again looming at Likoni Channel following the latest decision by Kenya Ferry Services (KFS).
KFS, in a memo sent to newsrooms and the Transport Ministry on Monday, 3rd January, announced a planned mandatory maintenance on one of their vessels.
Mv Nyayo will be undergoing a mandatory planned maintenance programme at the African Marine & General Engineering Company (AMAGECO).
The scheduled repairs are set to take at least two weeks before the vessel is back, creating a strain on the remaining four ferries plying the Likoni Channel.
KFS has advised its more than 300,000 passengers and 6,000 daily motorists to avoid peak times that start at 6.3am to 8am i and 6pm to 7.30pm.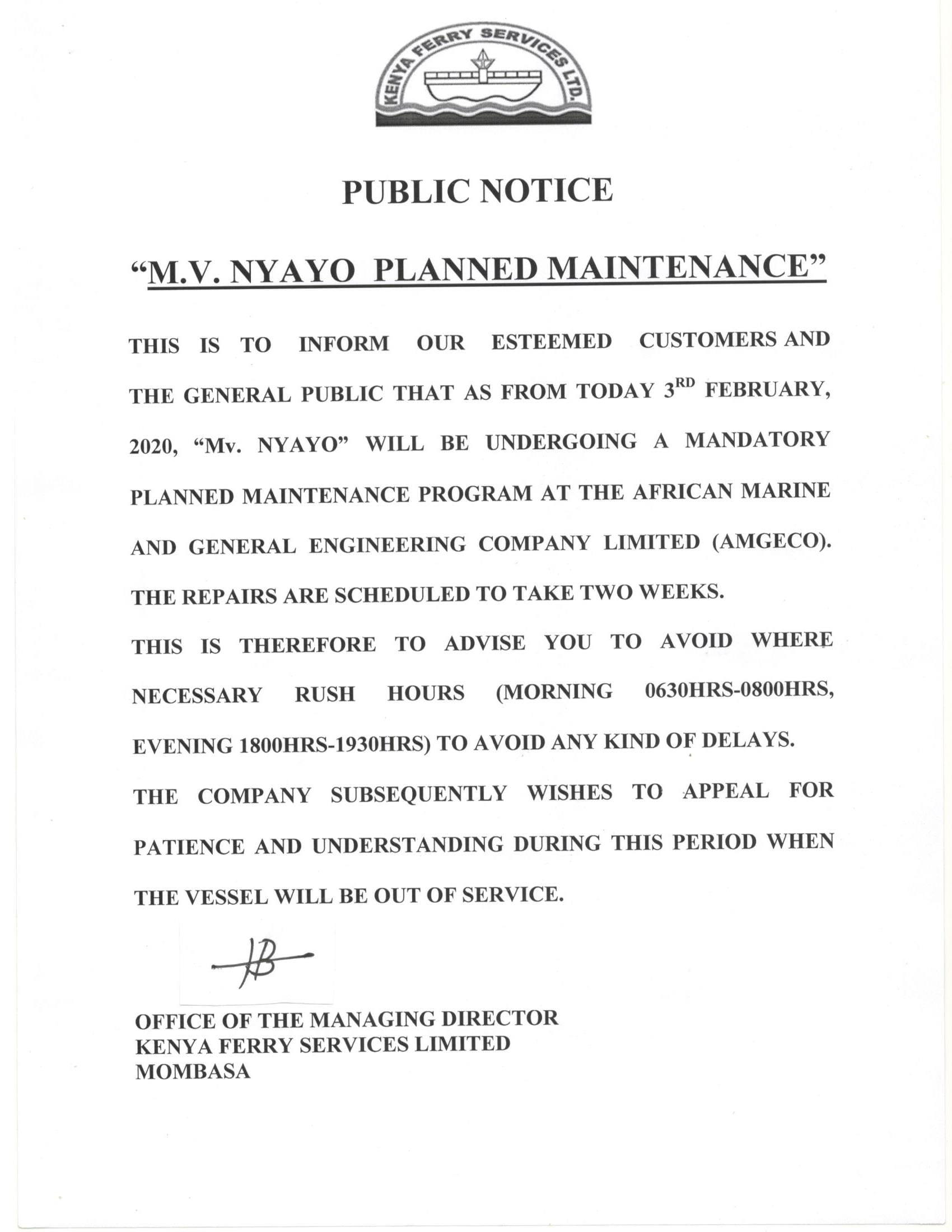 In a Senate finding last year, all the ferries in Likoni were unseaworthy after missing basic statutory requirements.
Mv Harambee was found to be having a dysfunctional ramp that led to the deaths of Mariam Kiganda and her daughter Amanda Mutheu in September, last year.
Do you have any fascinating, funny, intriguing, troubling or inspiring story that you would wish to share? Please email us at: info@litkenya.com and we will publish it on Litkenya.com