Prof Stephen Gitahi Kiama has been appointed the new University of Nairobi Vice-Chancellor.
Prof Gitahi has taken over from Prof Isaac Mbeche, who has been the acting VC.
He will begin his five-year term on Monday, January 6, 2020.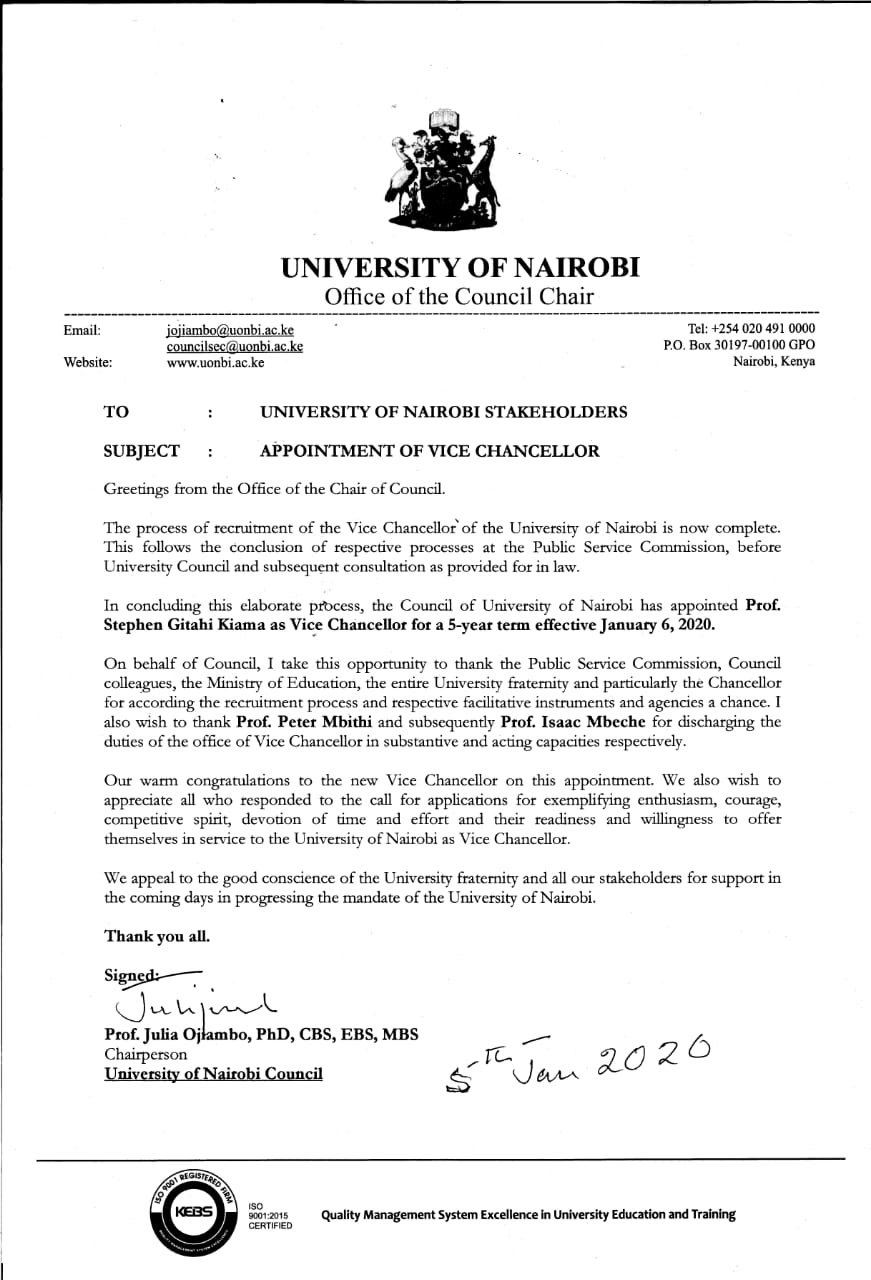 The Vice-Chancellor race had attracted 14 applicants.
They included Prof Kiama, Prof Isaac Meroka Mbeche, Prof Madara Ogot, Prof Patricia G. Kameri-Mbote, Prof Bernard N. Kimani Njoroge, Prof Solomon Igosangwa Shibairo, Prof Kareithi Ruth Wanjiru Nduati and Prof Elijah I. Omwenga.
Prof Kiama has been the Deputy Vice-Chancellor in charge of Human Resource and Administration since February last year.
He has accumulated 15 years of uninterrupted hands-on administrative experience at senior level in the basic and higher education management in Kenya.
He has been a member of University of Nairobi Senate and University Executive Board since 2003 and 2016, respectively.
In 2003, he was appointed the Associate Dean of the Faculty of Veterinary Medicine.
Do you have any fascinating, funny, intriguing, troubling or inspiring story that you would wish to share? Please email us at: info@litkenya.com and we will publish it on Litkenya.com